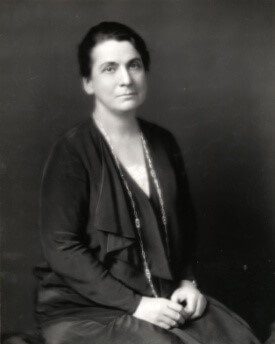 Abbott House has served youth for more than 80 years in the state of South Dakota. What started as a vision of a better future for children in need has evolved into an incredible source of light and life over time. Here's a look back on where we came from:
A major depression, eight years of drought; children suffering because of the catastrophes… a gentlewoman who was the wife of the publisher of the local paper; a young Episcopalian rector…
These were the catalysts which brought about the founding of Abbott House in 1939. The agency was the first departure from the communal type home typically referred to as "orphanages" by the general public. It represented the ground breaking ideals set forth in the 1930 White House Conference on Children and Youth.
"Determination and driving power came out strongly in his young and sensitive face when he talked about what he wants for the emotionally troubled and neglected children of South Dakota… As it is now, a child who is left homeless or who must be taken from an undesirable home, may be declared delinquent and find himself in a reform school with boys and girls who have already learned many things which are better left out of a child's education… South Dakota is one of the states which has been through so many years of drought that it is hard to urge on the people the undertaking of even necessary work like this, they simply have not the taxable values to meet demands of state government. This is a misfortune in which the rest of the nation has a stake, for the children of today make up the nation of the future. They do not remain in South Dakota; they may be your neighbors wherever you live in days to come. "
So wrote Eleanor Roosevelt (in her syndicated column in 1939) as she described her meeting with one of the Agency's first Board members, Rev. J. O. Patterson.
Sparked by founder, Mrs. Mabel Ronald, and predicated upon the inspiration of Grace Abbott, the agency was to be a memorial to Grace Abbott's pioneer social policy accomplishments.
For 80 years Abbott House has provided residential treatment services for girls ages seven to seventeen who have suffered trauma and abuse. Children come to Abbott House with physical and emotional scars and the tragic burden of being disregarded. Without help, many of these young children perpetuate the cycle of violence and punish themselves indefinitely for the tragedy that was placed on their shoulders.
Abbott House is a place where children get another chance to turn the abuse and victimization of their past into experiences they live with, but that do not overwhelm their lives. Our goal is to help them heal and become effective and efficient young adults.
Abbott House Historical Timeline
1939: Founded by Mrs. Mabel Ronald, first located at 508 E 5th, Mitchell, SD
1945: First home burned down. Moved into temporary quarters at 421 N. Lawler, known as the "old Scallin home."
1950: Moved to the 1111 West University building, now known as Koka Hall on the Dakota Wesleyan University campus.
1955: Became the first "licensed" children's home in South Dakota
1973: Abbott House redefined its service population and became the first residential treatment program exclusively for adolescent girls in South Dakota
1977: The Catherine B. Empey School, located on the Abbott House Grounds, was added as part of the services provided by Abbott House.
1982-1983: Initiated Project Home Find to recruit and train foster parents
1984: South Dakota Children's Aid Foundation was incorporated to create a fund that would sustain the organization.
1984-1988: Provided mediation and family services through the New Family Center in Mitchell.
1987: Expanded facility from 6,400 square feet to 10,000 square feet
1989: "Guardian Mountain" located in Hot Springs, SD began operations and supported children and families for two years.
1993: Purchased and remodeled Eugene Field School, a 22,000 square foot building, into the current Abbott House facility located at 909 Court Merrill in Mitchell.
1993: First South Dakota agency to be accredited by the Council on Accreditation of Services for Families and Children.
2000-2002: Pathfinder program opens in Fort Thompson, SD. Served boys and girls in residential treatment.
2002: Opened first therapeutic foster home with the help of the late Donna and Jim Bauer, housing six girls with foster parents.
2009: Abbott House receives a Leona M. and Harry B. Helmsley Charitable Trust grant to support the intensive treatment center, allowing Abbott House to serve 40 girls, age 7 to 17.
2010-2012: Abbott House Community Services provided children and family counseling to people in Mitchell and the surrounding area.
2013-2014: The Vyas Family Bridges Home and the Weller Family Bridges Home open in Mitchell, SD. Each home provides therapeutic foster care to six girls and independent living apartments for two girls.
2015-2016: Abbott House supporters create the Bauer Family Bridges Home and the Echo Valley Bridges Home, two therapeutic foster homes in Rapid City, one for boys, and one for girls.
2019-2021: Abbott House raises $3 million and builds two new therapeutic foster homes – the Vyas West Bridges Home and the Nesheim Family Bridges Home – with the help of generous donors. Each home, one for boys and one for girls, gives six homeless children a family and a safe place to grow up. Each facility also includes apartments for 4 young adults who have aged out of foster care, but have no family and no place to call home..