Eric Klooz, Executive Director
Eric Klooz joined Abbott House as its Executive Director in April of 2005. Prior to that time Eric served as a Program Manager in Omaha, Nebraska. While working in Omaha, Eric held various positions during his 10 years with the Omaha Home for Boys. It was during this time that he developed the belief that behavior is driven by past experiences. Eric has a passion for helping youth and families reach their potential and has worked to create programs that best support them in this effort. Eric spent 16 years serving his country in the Army National Guard and has also served as the President of the South Dakota Youth Care Providers Association, President of the National Fellowship of Child Care Executives and participated on numerous boards and committees in the Mitchell community.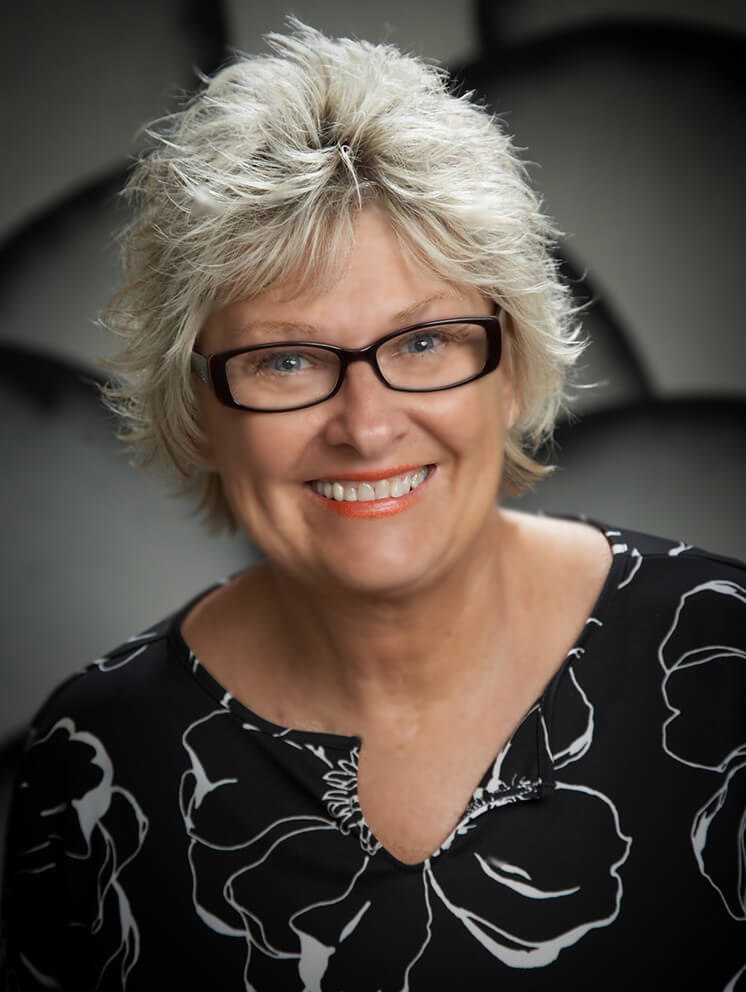 Lana Andersen, Marketing & Intake Coordinator
Lana attended Dakota Wesleyan University and Augustana College. She started working at the Abbott House in 1978 and still works here today! She has held the positions of teacher, education director, program director and she currently serves as the referral coordinator on a "semi-retired" basis. Lana has two sons. Chase is an attorney in Minneapolis and Casey supervises a golf course in Las Vegas. She would much rather spend the winters with Casey, rather than Chase!
"I believe in the mission of Abbott House so much. It is an honor to work there and I can't seem to leave. Magic occurs within those walls."
Deb Sturdevant, Program Director
Deb is a long time Mitchell resident. After earning her education and special education degree she started teaching for the Mitchell School District, later earning a master's in Educational Leadership. After taking a break from teaching she found she missed being around children and was glad for the opportunity to work at Abbott House as their new Education Director. In 2014, she moved into the Program Director position and enjoys helping Abbott House to grow and continue to improve their services to youth and families.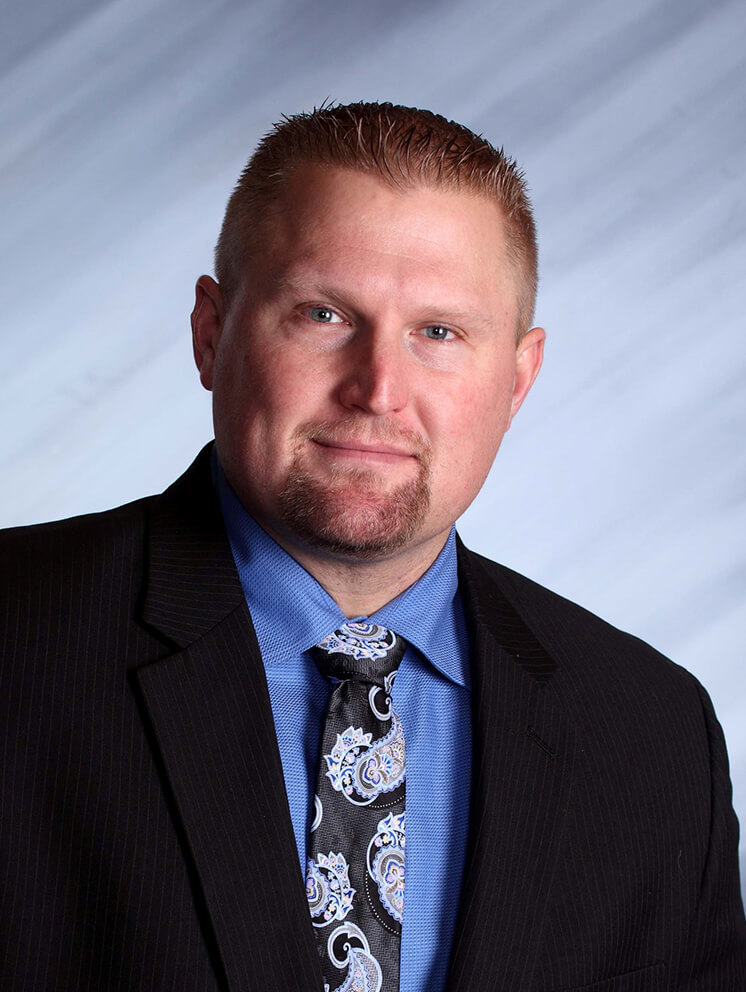 Tyson Schulz, Bridges Director
Tyson Schulz is the director of the Bridges Therapeutic Foster Care and Larson Independent Living Programs. A Mt. Vernon, SD native, Tyson graduated from Mt. Vernon High School in 1996. Tyson received his undergraduate degrees in Psychology, Athletic Training, and Fitness and Performance from Dakota Wesleyan University in 2001. He received his Master's Degree in Social Work from the University of Iowa in 2011. Tyson has been employed at Abbott House since 2006 and where he held positions of Program Manager, Therapist. In 2013 he became the Bridges Program Director.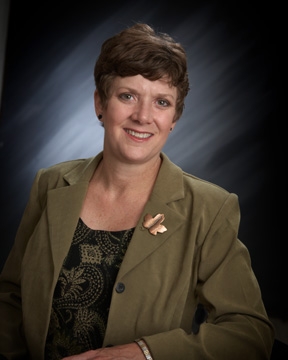 Virginia Wishard-Lambert, Development Director
Virginia is a South Dakota native who graduated from South Dakota State University and obtained a master's degree from University of Missouri-Columbia. Virginia began working as the Development Director in 2010 and has continued to expand the Abbott House fund raising efforts since that time. Prior to joining the Abbott House team, she held several positions including running her own business, working at Kilian Community College in Sioux Falls, SD and working as Assistant Press Secretary for the late Governor George S. Mickelson.

In 2021, Virginia earned a Certificate of Fund Raising Management from the Lilly Family School of Philanthropy and became a Certified Fund Raising Executive. She is married to David and they have two daughters, Abbie and Izzy.
Beth-Anne Ferley, Assistant Development Director
Beth-Anne is a Pittsburgh, PA native. She completed her undergraduate degree in Business Administration/Marketing from Slippery Rock University and her MBA from National American University. Beth-Anne has called Rapid City home for over 25 years. During this time she worked in recruiting and community engagement. Beth-Anne is also a graduate of the Leadership Rapid City Class of 2005.
Beth-Anne and her husband Steve have been members of the Cosmopolitan Club for over 10 years. Beth-Anne is also active and participates in the Make-A-Wish Foundation and Zonta International. With an adult daughter, three step-children and many grandchildren and step-grandchildren her life is full of activity. Beth-Anne is excited to grow the community's knowledge and understanding about the Abbott House and how people can help Abbott House children heal.
Abbott House Board of Directors
Serving as a member of the Abbott House Board of Directors gives you an opportunity to change the lives of South Dakota children who suffer from trauma, abuse or neglect. Board members are actively involved in setting the vision and overall direction of Abbott House. Board members assure the organization develops standards that meet all legal requirements while providing ethical and therapeutic treatment for children and their families. The board also oversees the financial status of the organization and assists with fundraising. Most importantly, Abbott House board members have the opportunity to support children in their healing journey and to hear success stories firsthand.
The Abbott House Board of Directors:
RJ Rylance, President
Jacque Sly, Vice President
Wyonne Kaemingk, Secretary
DeMaris Nesheim, Treasurer
Mary Fuchs, Ex Officio
Adria Kampmann
Ann Murano
Jake Bernards

Bob DeWald
Mark Massa
Katrina Almeida
Belinda Joe

Jennifer Tegethoff
Abbott House Foundation Board
Abbott House Foundation board members have an opportunity to ensure that Abbott House will be helping children heal for perpetuity. Foundation board members are responsible for the investment of endowment funds accumulated from bequests and other permanent reserves that are managed by investment advisors. Foundation board members review the performance of investments annually and provide guidance insuring that all investments are managed effectively and appropriately. Board members also approve distribution policies and share the Abbott House story with other potential endowment supporters.
Gopal Vyas, President
Gene Juffer, Vice President
Dave Brooks

Lance Koth
Jim Scull
Tona Rozum
Paul Miskimins
Tim Grivna