Mitchell Exchange Club, Abbott House and the Corn Palace Join Forces to Educate Our Community about the Impact of Child Abuse
– By #Abbott House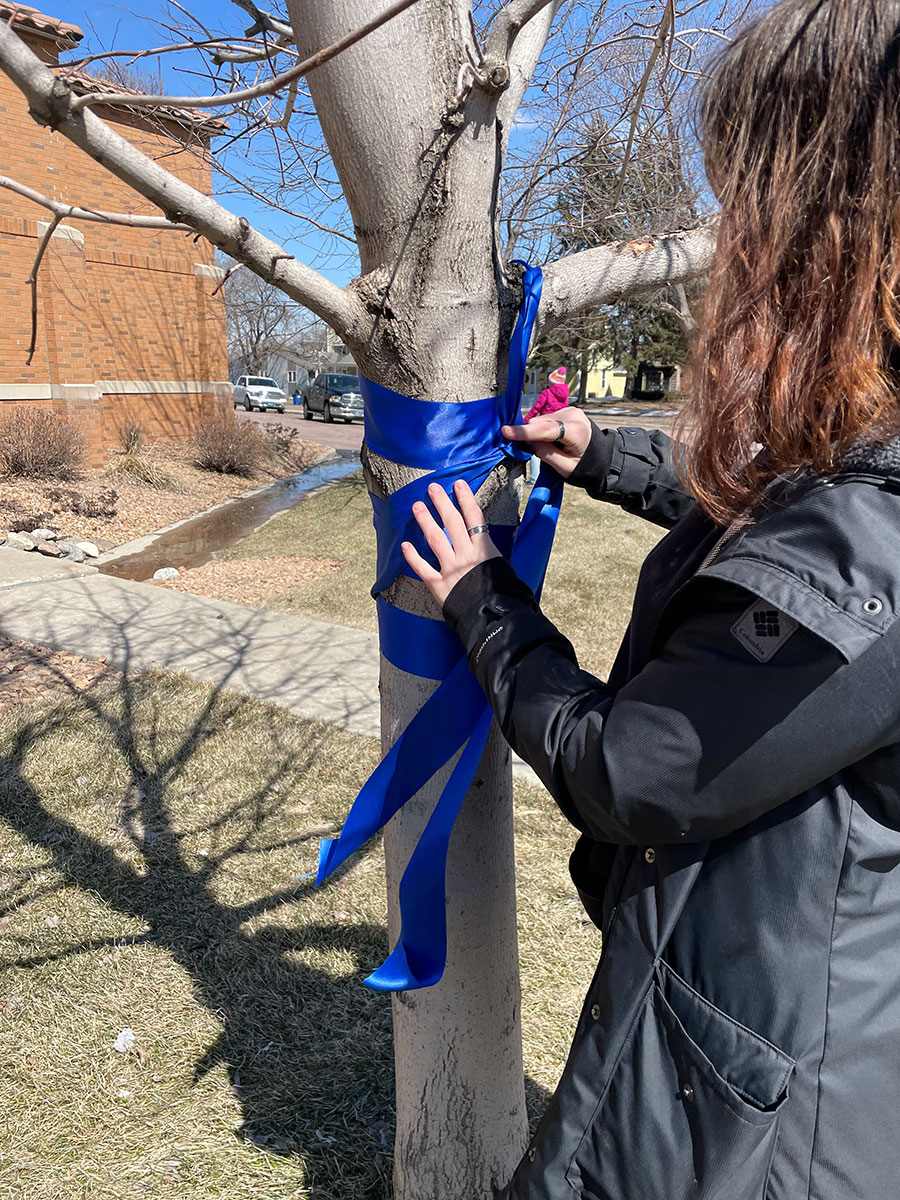 Mitchell, SD – Blue ribbons and the Corn Palace lit in blue are just a few of the ways the Mitchell Exchange Club and the Abbott House are working to educate our community about child abuse awareness during April – National Child Abuse Prevention Month.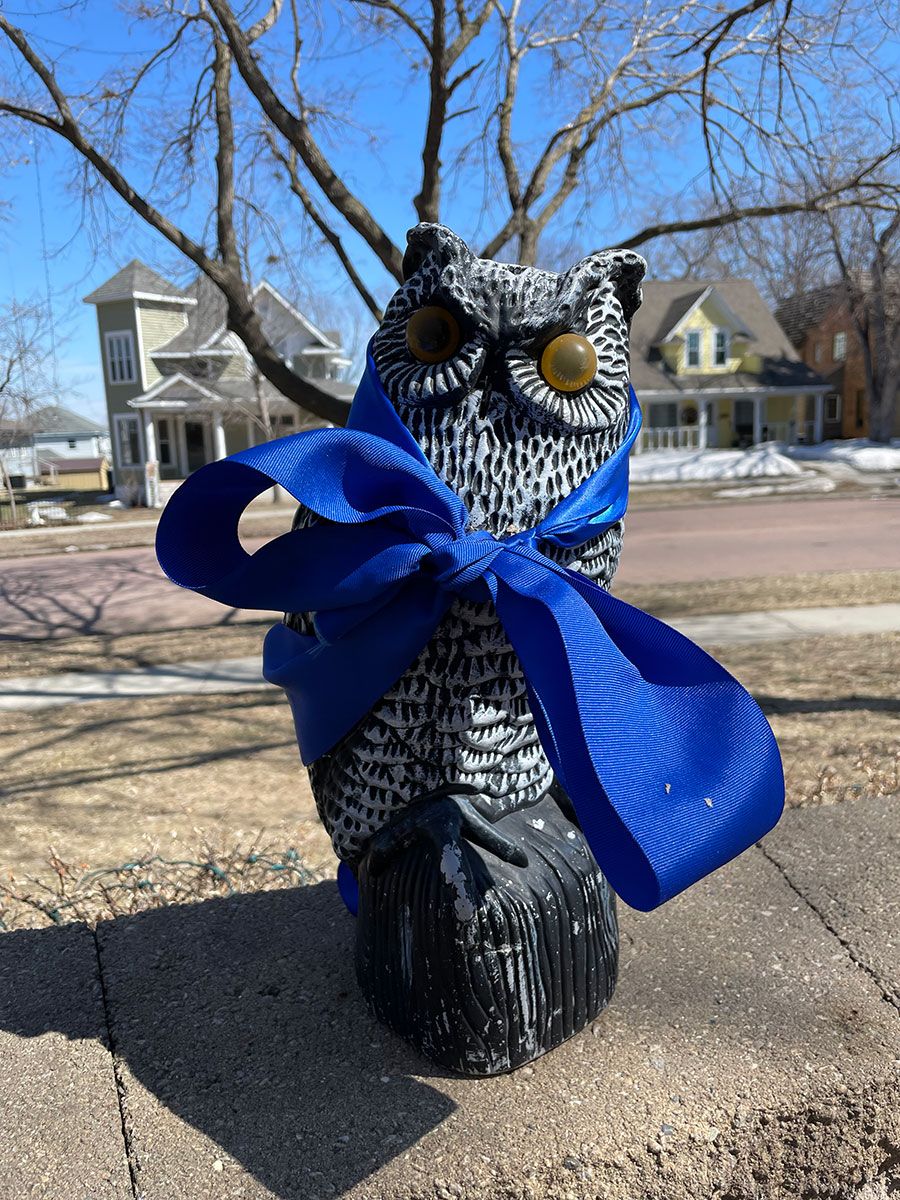 Child abuse is often a hush-hush topic. It makes people uncomfortable to talk about it and it's not seen as proper to acknowledge it without closed doors. But the children who are suffering are watching us shake our heads at such matters. They are watching, and they are learning that no matter how much pain they are in, it is not something to speak up about. It is something they must endure silently.
Did you know that a report of child abuse is made every 10 seconds in the United States? In one year alone, state agencies across our country found more than 656,000 victims of child maltreatment. That includes victims of physical, emotional, and sexual abuse, as well as neglect. Children who have suffered abuse are more likely to develop psychological disorders, get involved with criminal activity, experiment with drugs and alcohol, engage in risky sexual behavior, and experience intimate partner violence. Simply put, without adults stepping in to stop the abuse and providing after-care services, these children are not set up to succeed in our community.
That is why Abbott House and the Mitchell Exchange Club are asking people across our community and the state to break the silence. Speak up about child abuse and educate others on the realities of it. Hearing "child abuse is never okay" from the right adult can change the trajectory of a child's life!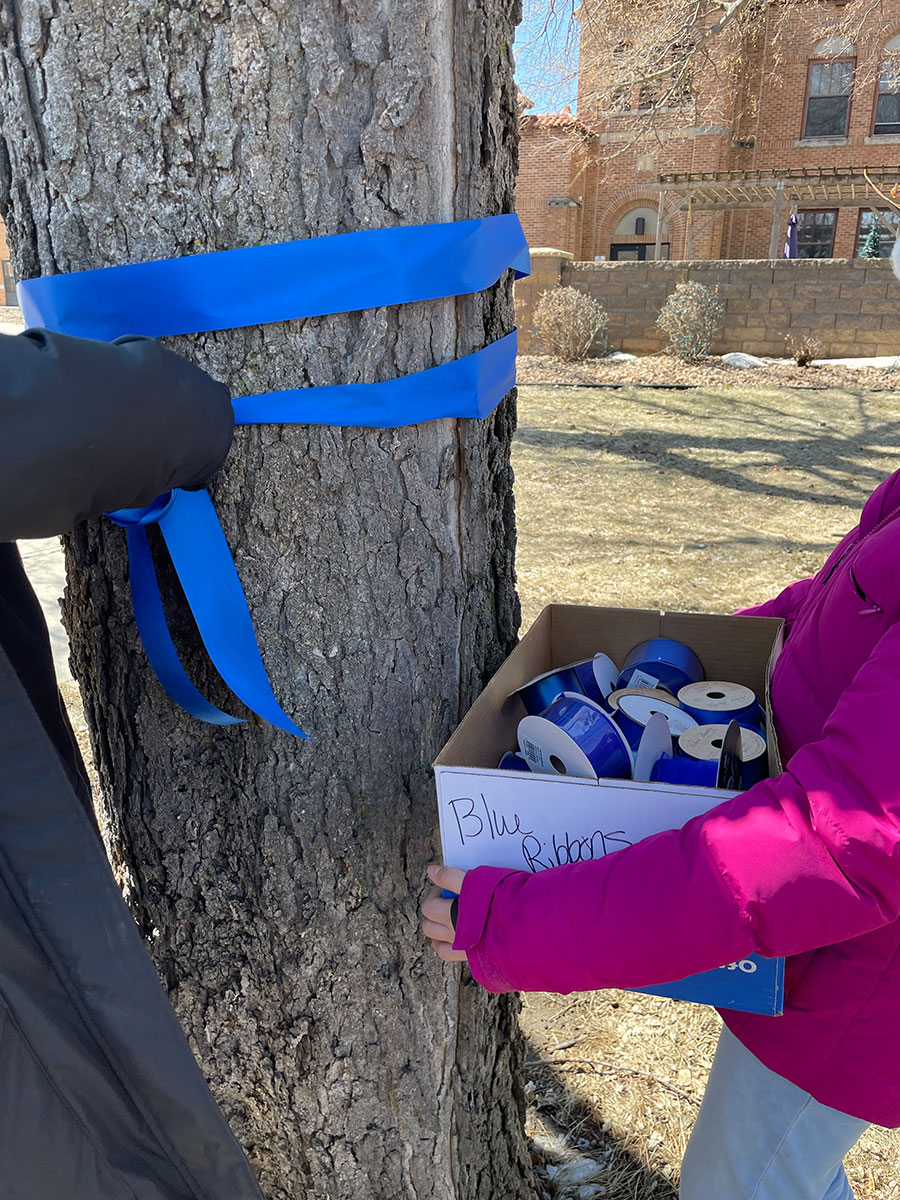 Abbott House has created a list of ideas you can do during National Child Abuse Prevention Month in April to break the silence and educate others:
Go Blue: The blue ribbon is a symbol of support for children who have suffered from abuse. The Mitchell Exchange Club has ribbons on Mitchell Main Street and the Sanborn viaduct. Abbott House has blue ribbons tied to trees around the House during the months of April and May (Foster Care Awareness Month). You can show your support by tying a blue ribbon somewhere visible to your neighbors and coworkers.
Go Blue on Mondays: The Corn Palace will be lit in blue every Monday night during April to bring attention to the growing numbers of child abuse and neglect in our community. Join us in this effort by wearing blue on Mondays.
Have A Talk: The best education comes from inside of the home. Talk to your kids about good touch and bad touch. Make a plan of several adults that are safe to talk to if someone gives them a bad touch. Teach them to never keep secrets about touching. Teach them that it's okay to say "no". Teach them social media safety and regulate who they are talking to online.
Know The Signs: Look for signs of abuse in your own children, as well as the children in your community. Look for the kid that often is physically hurt, or the one that has "accidents" a lot that result in injury. Maybe the child is aggressive to others or completely withdrawn, afraid to go home, or visibly uncomfortable around a certain adult or parent. Look for the child that is always hungry, is scarcely dressed appropriate for the weather, is often missing from school, or hair and teeth are often neglected. Look for the child with poor peer relationships, who has difficulty walking or sitting, the child that is seen as the "bad kid" in the class.
Know Your Resources: If you've caught the signs, it is now on you to advocate for this child. To report suspected child abuse, call The Division of Child Protective Services at 877-244-0864. If it is an emergency, call your local law enforcement.
Just one call could change a child's entire life. Find resources in your community that support low-income families and organizations, like Abbott House, that provide shelter and therapy for families and children who have experienced abuse. You can support these programs through donations of clothes, food, hygiene products, and volunteering your own time!
---
Last Modified: